About Us
My name is Roman Zolin. I was born in Yekaterinburg, Russia in 1972. My folks moved to Moscow when I was 3 year old. Most of my life I spent in Moscow. It is an enormous city, there are always people everywhere; and they always rush to go somewhere or to do something.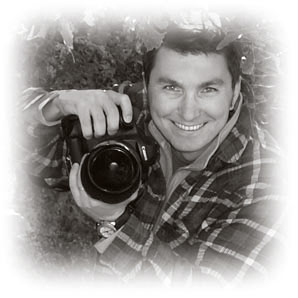 But I managed as other 12-13 millions. I went to school, then university. I started my professional life as a programmer. It was successful, I lived a simple, quiet life: read books, watched movies, hanged out with friends.
And finally I decided to change my life and try to find a better place to live. When I was 27 I moved to the USA as a programmer with H1B visa (May of 2000). The work was fine, the life was great. But somehow there was something missing. Eventual shift from programming to management and other paper work caused a lack of creativity that I prefer most of all.
So, when I was going for another vacation to Russia (Winter 2001-2002), I decided to bring some pictures with me. The only question was - the camera. I had no one. A few short reviews lead me to Sony DSC-F707. Not a cheap one, but a good one.
This camera has started my obsession with photography. It was another world, where you don't have to work, but to see and enjoy what you've seen. First images were almost awful, so I started to read more about photography and decided to take courses of New York Institute of Photography.
About that time I started this website, first just to show my friends and relatives how it was on the new soil - Summer of 2002. Then I wanted to share more of what I learned with visitors of the website and I added new sections, such as Techniques. And it keeps growing. In the winter 2004-2005 I added the Wedding section, during the summer and autumn of 2005 the content of the website was validated against XHTML format as well style and content were separated with CSS.
Since then time passed and some changes touched my life. I sold my old Sony DSC F707, and switched to Canon 10D. It required some investments to the lens and other stuff. I even bought top-of-the-line lens. I was asked to take photographs of a wedding, which I sucessfully did and enjoyed. The camera was great, and new dimension of freedom with the lens allowed me to extend my creativity, but the camera required being careful with the shots, it don't forgive the mistake as easy as the DSC F707. Well, time goes on and my wishes take best of me, so I moved on as well and bought Canon 1D Mark II and one more top-of-the-line lens. The 10D was sold to somewhat protect my budget.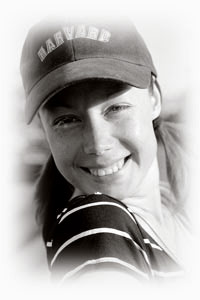 On June 20th, 2006 happend another huge change in my life (and a happy one) - I got married. So now I am a married man, which I don't regret, but only glad that it happend. The name of my wife is of the same unusual quality as mine - Marina (and you can see her here, though don't be fooled by the label on the cap). And the interesting thing is Marina is a wedding coordinator with extensive skills in creating and managing weddings and other events. So you may employ her creativity, knowledge and skills as well. There is only one thing that somewhat prevents me to be totaly happy - she is in Moscow yet. It takes some time to prepare all the documents and pass the barriers on the borders. But we wait.
March 2007 was marked by a major redesign of the website. The new look and new features were developed and presented to the visitors. Though it took a lot of time and pushing from my wife to complete it faster. Thanks, it really helped.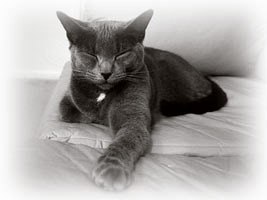 My humble roommate (Precious The Cat) is still with me, she got the name from her previous owner (kinda reminds "The Lord of The Ring"). I took her from a shelter when she was one year old. Just wanted to help some little creature.
---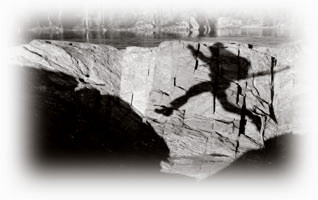 If you are wondering what I am doing in my free time, then the picture here should explain my habbits. Yes, I am jumping on the rocks fully equipped with the backpack full of photo gear and a tripod in my hand. Thanks to my friend Art, who has taken this picture. By the way, I had to jump several times to get such a good picture, so in the end you can appreciate the effort and artistic tallent.
For the curious ones I post the list of my photo equipment and my opinion about it:
If you want to give us a call or write a message see the contacts page.